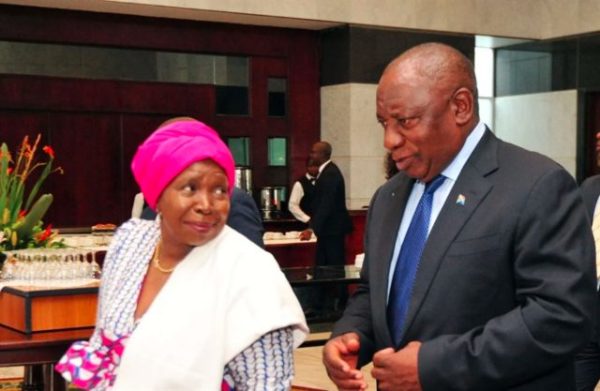 Ministers in the National Coronavirus Command Council will inform the country about the regulations attached to the COVID-19 Level one restrictions.
Dr Nkosazana Dlamini-Zuma, the minister of Cooperative Governance and Traditional Affairs will anchor the briefing on Friday.
On Wednesday, President Cyril Ramaphosa addressed the country about how far the country has gone in fighting against the COVID-19 pandemic.
He commended how the health workers sacrificed their time for the battle against the deadly coronavirus.
Ramaphosa made an announcement that South Africa will move to Level one of the lockdown by midnight on Sunday.
Cabinet made the decision about the move to Level one.
"This move recognises that levels of infection are relatively low and that there is sufficient capacity in our health system to manage the current need," Ramaphosa said.