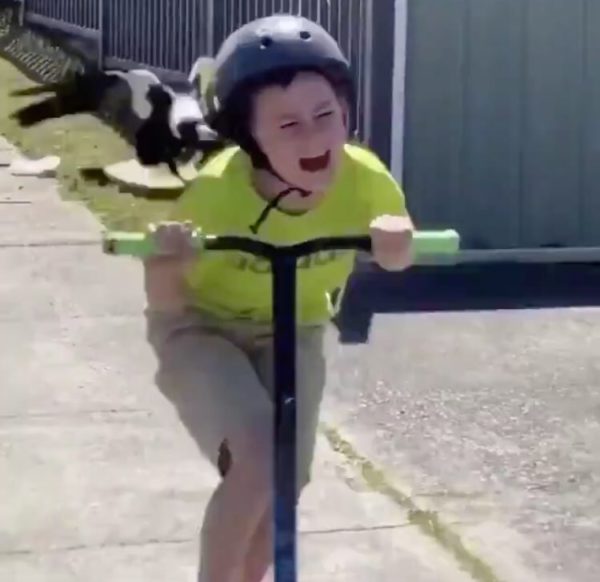 A boy suspected to be below the age of 12 was tormented by a bird while he was riding his scooter.
In the short clip that went viral on social media, the boy was seen trying to flee from the bird's peck.
The hilarious 17 seconds video clip attracted so many comments from social media users.
A twitter user was of the opinion that the bird was a Magpie and it was in its heat period which makes them "territorial".
Watch funny video below:
That boy was scooting for his life 🤣 pic.twitter.com/VwJp1tB1WH

— Young Simba (@Mufaa6) September 29, 2020
Read comments below:
his mom otw to save her son pic.twitter.com/AQPxMgaG1k

— pete (@Pmartinezlll) September 29, 2020
That is a magpie swooping him, and I believe its mating season for magpies, which makes them very very territorial, so the kid most likely went under or near a tree that the magpie was in

— Hirohiko Araki (@ArakiHirohi) September 29, 2020
"And I'd do it again !" pic.twitter.com/ViAqe9agXA

— OLIONTHETRACK 🇭🇹 (@Olionthetrack) September 29, 2020
That one pick the bird gave him on the shoulder had me ROLLING 😂😭😭🤣

— Jani Bravo (@JaniNoSalami) September 29, 2020