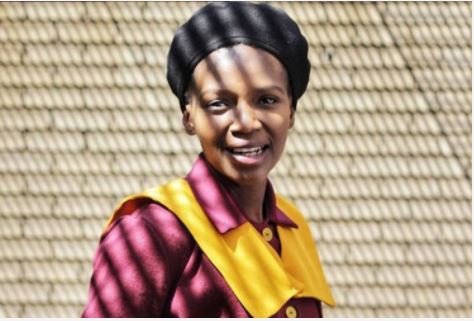 Nokuthula Mavuso has voice out on the issue that most celebrities find it difficult to name their actual price.
This is coming after many celebrities have come out to reveal most of the contracts they got are not been followed after they got signed in or they do not get paid the amount they are worth.
However, Nokuthula is out now to tell her fans and followers she is no longer afraid of naming her price when it comes to securing TV gigs.
In her tweet, she revealed she is happy that she is able to come out of her shell to tell whoever it is what she is worth as she described it as "breathing" while she didn't stress if they'd be put off and find someone else for the role.
Many of her fans had taken to the comment section to praise her and show her support for being able to find her real self.
Although it took her a long time before she could own up to herself, but she is happy she is confident about it now.
Nokuthula wrote: "Something good happened today. Someone called asking for my rate. For the first time, I named my price without hesitation. It was as easy as breathing."
"I did not for a second worry about them finding someone else for the role. I didn't care to be honest. I know what I bring."
See tweets:
Something good happened today. Someone called asking for my rate. For the first time, I named my price without hesitation. It was as easy as breathing. I did not for a second worry about them finding someone else for the role. I didn't care to be honest. I know what I bring.

— 🌈Nokuthula Mavuso (@NoxNonozi) October 6, 2020
It took so long to get here. Yhu

— 🌈Nokuthula Mavuso (@NoxNonozi) October 6, 2020