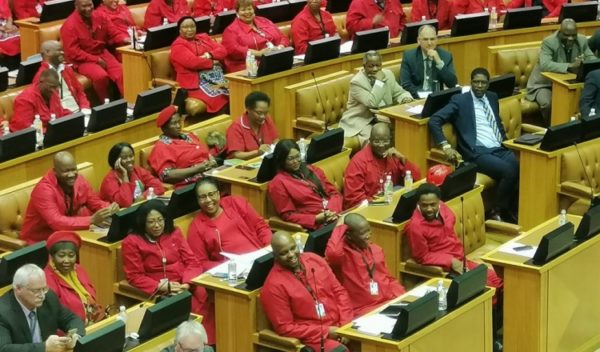 EFF leader – Julius Malema and EFF member of Parliament – Nazier Paulsen has faced criminal charges from the Democratic Alliance.
This is due to social media posts which the DA tags as violence.
— Julius Sello Malema (@Julius_S_Malema) October 10, 2020
The charges were laid at the Cape Town Central police station.
This past week, Malema tweeted: 'Cowards move to the back, fighters attack.'
A picture of a machine gun was uploaded alongside the post.
Paulsen also posted, with a picture of a machine gun with the words 'Get ready.'
The DA said the EFF leadership is encouraging racial warfare during a sensitive period in the country.