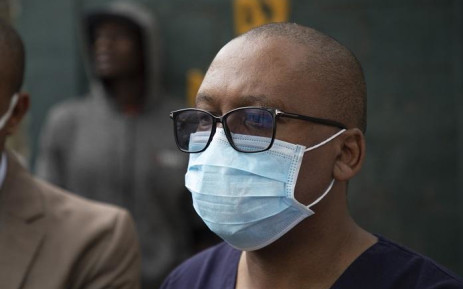 After axed Gauteng Health MEC Dr Bandile Masuku made it known that it will take the preliminary reports made against him to court, the Special Investigating Unit (SIU) on Sunday said Masuku had every right to challenge its preliminary findings.
The SIU reports said it found that Masuku failed to uphold the Constitution and regulations contained in the Public Finance Management Act.
This report prompted Gauteng Premier, David Mahkura to fire Masuku on Friday.
However, the former MEC made it known that he would challenge the report in court, questioning what he called "elementary errors".
This reports came after a probe was launched into the widespread allegations of wrongdoing in the procurement of PPE supplies in Gauteng.
Masuku accused the SIU of being influenced by political and public pressure, but the SIU denied it.
His legal team said it would request a final report and review it.
SIU's spokesperson Kaizer Kganyago disclosed that they await the legal papers from Masuku.
"We will respond to that once the papers are served. We also deny the fact that he says we are playing politics because that's not what we do."
"Our investigations are allegations based and are outcomes are evidence-based. We do not investigate people, we investigate processes," Kganyago said.