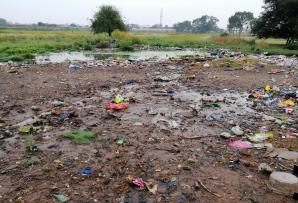 Residents in Tshepiso township in Vereeniging said it's been four years since they've been living in sewage.
They further said the municipality haven't been much of a help to the community.
"They always say they'll come to fix this. But they are also complaining about a manhole that's been damaged," said resident, Palesa Litlakanyane.
"They say there's nothing they can do until they receive the pipe they need for it to be fixed."
But Emfuleni municipality said there is more to what have been explained to the public.
"We also have illegal structures, people who have built their own homes on top of the infrastructure," said Emfuleni Municipality spokesperson, Stanley Gaba.
"As a result, they've given enough weight to break the system, and that's why the pipes you find there are always flushing back because they have collapsed."
The municipality said it will keep on its investigation into the situation.