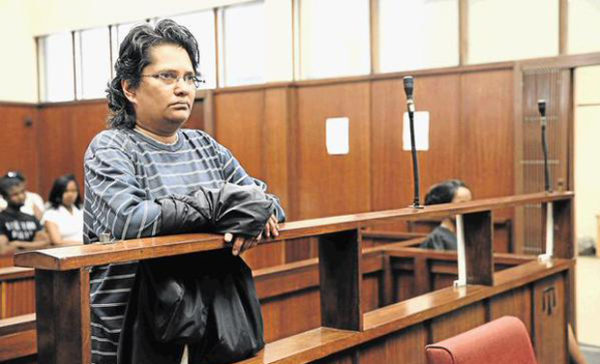 Mahatma Gandhi's great granddaughter who was found guilty of being involved in fraud and forgery amounting to R6.2-million is expected to be sentenced on Tuesday.
Ashish Lata Ramgobin will appear in the Durban Specialised Commercial Crimes Court for her sentencing.
Ramgobin was convicted of fraud and forgery on Monday.
This matter came to the limelight in 2015 when she was arrested by the Hawks.
The court found Ramgobin guilty of defrauding a businessperson.
It was heard that she gave a false report to the businessperson by claiming that she had won a R20million tender to supply the Netcare Hospital group with linen.
She told the complainant that she had to clear her goods through customs and she needed a sum of 6.2 million.
The court also heard that she promised to payback the loan to the businessperson with an interest of R1.5 million.
The complainant listened to her plea and loaned Ramgobin the money.
A thorough investigation later revealed that the tender was not true as it was never advertised or awarded.
Before Ramgobin was convicted, she was released on R50,000 bail.