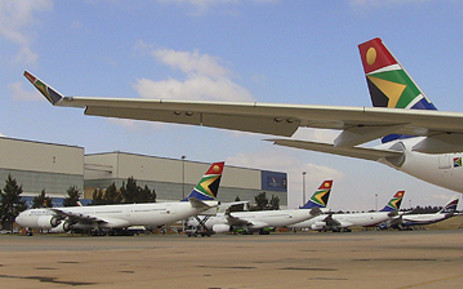 SAA workers will have to exercise more patience to receive their voluntary layoff packages.
The R10.5 billion pledged to SAA in the finance minister's mid-term budget speech will not be awarded until January, which means the government needs bridging funds from the banks.
The Department of Health has come to defend the billions allocated to the embattled SAA during the mid-term budget statement.
Public Enterprises Director-General Kgathatso Tlhakudi said:
"South Africans deserve to be told the full story. There are people that are employed at the airline. There's a business that has been developed over many years. This is very strong brand. Very strong infrastructure. Very strong partnership. It's a good business that was badly run."
The department is optimistic that the new restructured airline will take off in the coming months.
Tlhakudi said:
"Our minister has spoken about January next year, aiming to get SAA branding up in the air again. In the interim, we have planned for Mango to fly on behalf of SAA."
"You are correct there is still a lot of uncertainty around how the pandemic is going to pan out, but we really believe that we have a plan that is flexible enough to deal with the pandemic or not."
A new board of directors and a new CEO will soon be appointed.
For now, the Department of Public Enterprises is in delicate talks with the banks to provide funds for business rescue practitioners to execute at least part of the plan, prioritising workers.
It is not known when the airline will be handed over to the business rescue practitioners.