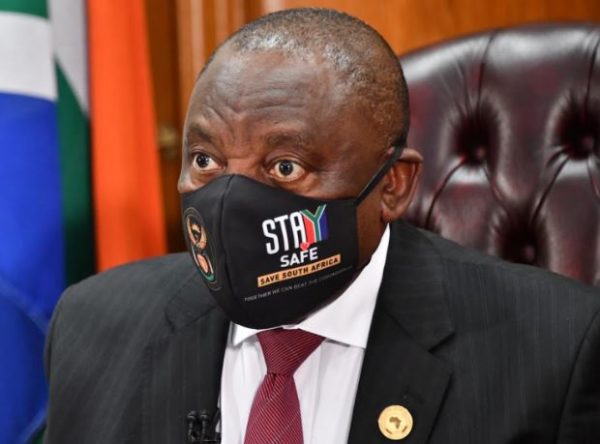 President Cyril Ramaphosa is set to speak with South Africans as regards the next move on COVID-19.
Since the first outbreak in March, the country has been able to move from a total lockdown to Level 1, though, still following the preventive measures.
Cyril will speak to the nation next-week and he's taken the people's minds off returning to another total lockdown.
Minister in the Presidency Jackson Mthembu confirmed this during a media briefing on the outcomes of the Cabinet meeting held on Wednesday.
"Cabinet is concerned that some people are behaving recklessly and irresponsibly as if Covid-19 no longer exists. Cabinet calls on all people in South Africa to continue adhering to the health protocols of practising social distancing, wearing masks in public and washing our hands with water and soap or an alcohol-based sanitiser and avoiding large gatherings."
Minister @JacksonMthembu_ briefs media on Outcomes of Cabinet Meeting #PostCabinet https://t.co/u32FYFNl4v

— Presidency | South Africa 🇿🇦 (@PresidencyZA) November 5, 2020