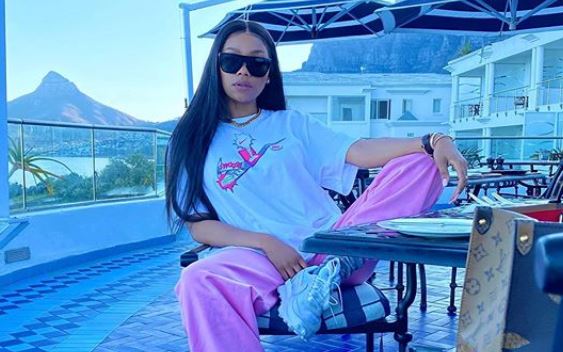 Living the baby girl life is most women's dream, and some of South African's female celebs have been exploring some luxury lifestyle since the nation reached a sociable level.
When the country was on total lockdown for over 4 months, most of your faves were stuck in their homes with no hope to go on vacation.
However, immediately President Cyril Ramaphosa announced Level 1, a few of your faves proved not to be on the same level with others.
It's been a back to back flexing, Sun City to Cape Town to other amazing places in SA.
Who do you think have proved to be the biggest girl within the few months the country hit level 1? Pick your choice(s) below:
The star is a media personality and businesswoman, and her lifestyle speaks money.
View this post on Instagram
NOMZAMO MBATHA
The actress now has an abode in South Africa and California. Though it is believed that she moved due to the international movie project she's working on.
View this post on Instagram
The DJ was recently announced CEO of an international wine brand, and she's bagged some mind-blowing awards. Mama Kairo has her money, and she's investing it in diverse businesses.
View this post on Instagram
LINDA MTOBA
Linda is an actress and mother that slays.
View this post on Instagram
Mihlali is a beauty influencer and she's been fun drenched all these while. From going on Safari to lodging in amazing hotels in SA.
View this post on Instagram
BOITY THULO
The rapper is also living her best life within SA, and she's bagged an achievement with the launch of her perfume and hair care range.
View this post on Instagram
The DJ has been with her cousin, Bonang, since the lockdown got to level 1 and they are both living the classy baby girl's life.
View this post on Instagram
The actress recently emptied her bank account in Dubai as she went shopping while on vacation.
View this post on Instagram
Faith is a reality TV star and a rapper, though she's yet to drop any new single after the release of her album last year, but she's securing the bags through other means, and living the large life with her friends.
View this post on Instagram