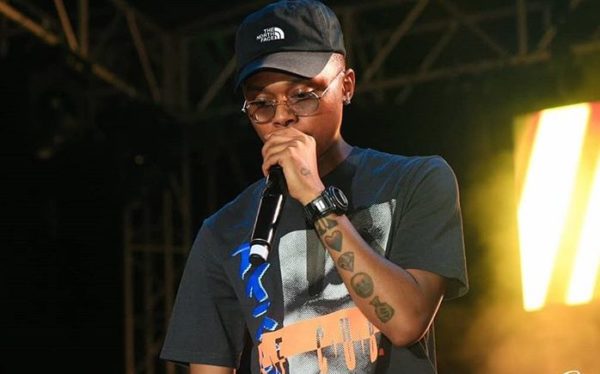 A-Reece continues with the monthly subscription to trending on social media.
Through 2020, we saw the rapper trend for 2 major things: His forthcoming project (Paradise 2), and whenever a hip hop artist drops a project, he automatically trends, as followers trigger comparison.
Well, that didn't end in 2020, as the name of his forthcoming project trends on Twitter.
While a few trended the project title, in other to remind him that they are still waiting, a few others trended the title under some of the rapper's lyrics.
When is this boy dropping the album vele #Paradise2

— The4thRepublic (@kingcnezo) January 8, 2021
Guys stop abusing this hashtag thought Areece has dropped everytime I see it trending! #Paradise2 pic.twitter.com/JyIbDaa3sm

— Russel Tshuma (@ItsMahlalaTop) January 8, 2021
Am still waiting #Paradise2 pic.twitter.com/reQkco5eyz

— Lennox (@LennoxGoder) January 8, 2021
Y'all still A-Reece will drop #Paradise2 ???…mina I'm fed up shem …🚮 pic.twitter.com/3NmFhApnQ6

— Wait!_What? (@Vuyani_i2000) January 8, 2021
What is A-Reece waiting on? #Paradise2 pic.twitter.com/YygDaAlJpn

— 😎V. L. M🔆 (@TheVipe12762794) January 8, 2021
"The instrumental with my vocals added only equates to a classic
And there you have it
Every feature I body bagged it"#Paradise2 pic.twitter.com/xcj25rCmLZ

— Rolland (@Rolland_Kg) January 8, 2021
"Even after all the snippets that couldn't trend, they still waiting for the boy to drop again"😭#Paradise2 pic.twitter.com/hmwLwnakWm

— Mrivithi🗨️ (@Eddy_Ndlovu__) January 8, 2021