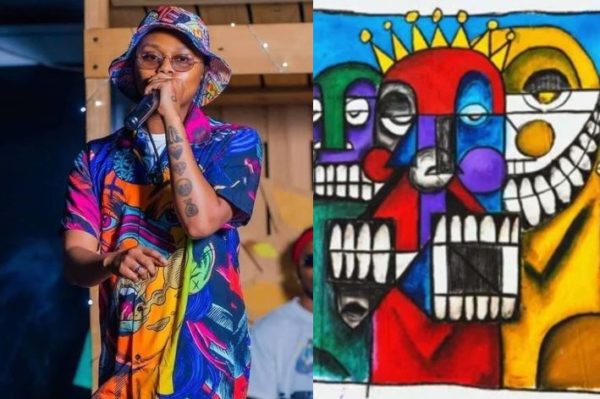 A-Reece is finally serving his loyal fans a project this year.
While many anticipated an album release titled, Paradise 2, the rapper drifted minds to a mixtape titled, Today's Tragedy, Tomorrow's Memory.
The release date of the mixtape is yet to be announced, but some singles off the project has been released.
The mixtape has 13 tracks, and a bible verse is the first single on it.
Check out full tracklist below:
1. Mark 15: 35
2. Hibachi
3. The 5 Year Plan ft. Wordz
4. The Same Thing ft. Jay Jody
5. Nightmare On Bryanston DR ft. BELO SALO [Freestyle]
6. Dichotomy
7. No Man's Land ft. Wordz
8. Jimmy's Interlude ft. Ayanda Jiya
9. Residual Self-Image ft. Ayanda Jiya
10. Morning Peace ft. Jay Jody
11. Bravo ft. Stogie T & Belo Salo SALO
12. Over Me
13. Dotted Linez
Track 3 "The 5 Year Plan" and track 9 "Residual Self-Image" have been released and the rapper was applauded.