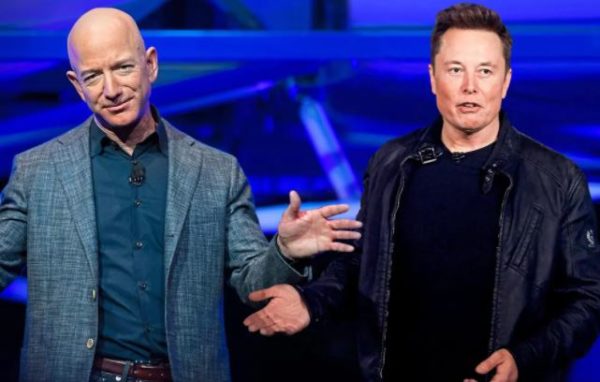 Jeff Bezos reclaims his position from Elon Musk as world's richest person.
Musk reign as the world richest person lasted for 6 weeks, after he was announced in January, dethroning Jeff.
However, the Amazon CEO reclaims his title as Musk lost about $4.5 billion on Tuesday after Tesla (TSLA) shares fell 2.4%. Bezos' net worth also fell as the broader stock market lost a bit of ground — but his loss wasn't as extreme, only taking a hit of about $372 million.
The index currently says Bezos is worth $191 billion compared to Musk's $190 billion.
According to Forbes, "Bezos is just $200 million richer than number two richest Musk, who is worth $184.7 billion.
While Jeff and Musk compete for the title, Bill Gates remains at the world's third-richest person with $137 billion of worth.