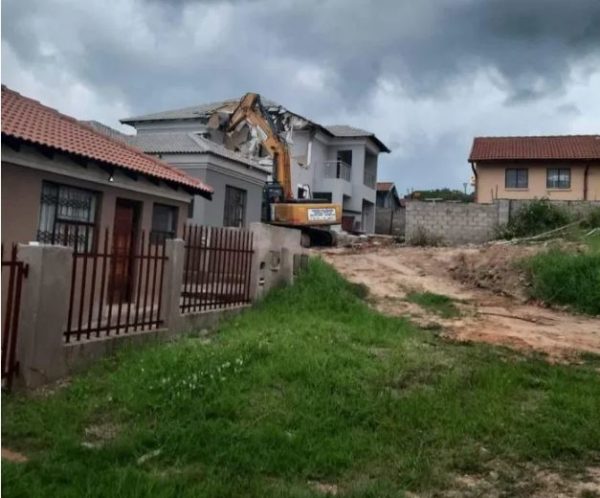 A viral video of a South African man who demolished the house he built and furnished for his girlfriend after she ended their relationship has been the most talked about on social media.
A South African radio personality shared footage showing the demolition going on.
She explained that the businessman had built the house in the woman's name so couldn't take it back.
As he couldn't reclaim the house since it isn't in his name, he demolished it.
A Twitter user, @Olatimi wrote, "Na ment, house he could easily give to the homeless…but what do I know?"
@bojah_lee wrote, "Na too much money dey worry am".
@Attractor_13 wrote,
"This should serve as an example to all women who lack ambition and relaxed coz the husband does everything. Women must learn to be independent. Those who believe "A man must do everything" will regret later".
Watch the video below:
A business man called in an Excavator and TLB to demolish a house he built for his girlfriend after she broke up with him 😭😭😭 pic.twitter.com/BsdaDqV5jW

— Shylet Maganga (@shurugwian) February 25, 2021