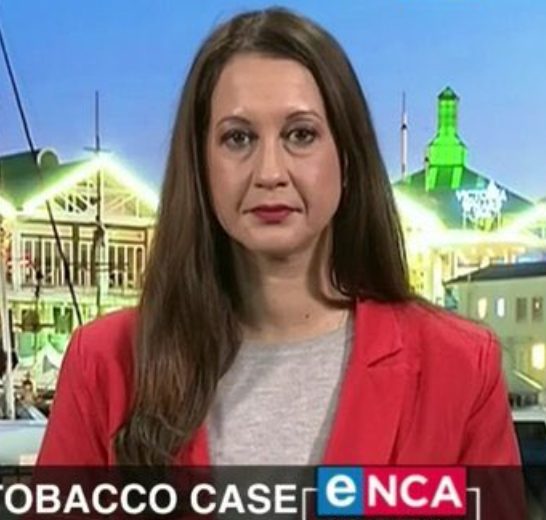 South Africans express massive anger at eNCA and an employee of the channel, named Lindsay Dentlinge.
Hashtags of both entities trend on social media, as people claim they must fall due to the lady's consistent racism act.
Lindsay is believed to be a racist, due to clips of her interviews with black and white men aired on TV.
Clips of where she asked every black men to mask up before talking, while being less concerned about the white men got merged together and has gone viral on Twitter.
Eish this is hard to defend, she's been consistent throughout #LindsayDentlingerMustFall https://t.co/fcXUUSBY8B

— Penuel Matlala (@PenuelMatlala) February 25, 2021
#LindsayDentlingerMustFall it's futile demanding an apology when @eNCA can't even acknowledge the blatant racism of their reporter! ON THE JOB EVEN 🤮

— Ndingumsasazi (@que_slays) February 25, 2021
#LindsayDentlingerMustFall I stopped watching #eNCA many, many months ago.

— Yendor Soved (@YendorSoved) February 25, 2021
#LindsayDentlingerMustFall still no apology from @eNCA . Lindsay Dentlinger must fall and be fired ! . Still no apology from her as well. Resign , fire her ! No room for this bullshit in our country! Especially now !

— Brent Piet (@BrentPiet) February 25, 2021
Let's be honest this hashtag is being ignored because they know this is where it ends beyond this we will do nothing..2moro we would have forgotten and moved on to the next thing..as blacks we are easily distracted #LindsayDentlingerMustFall pic.twitter.com/P6oR80Vd0o

— Acirfa (@Xare78402927) February 25, 2021