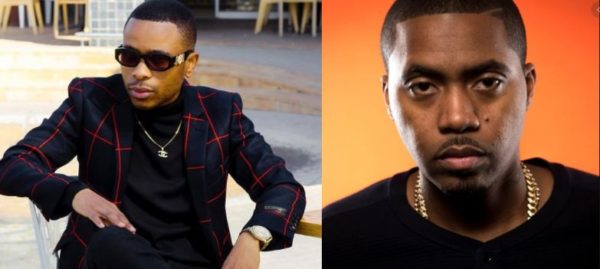 L-Tido took to his social media to celebrate Nas as he bagged an award at the Grammys.
Nas is officially a Grammy Award-winning rapper.
During the 2021 Grammy Premiere Ceremony, the winner for Best Rap Album was announced.
Nas' King's Disease beat out D Smoke's Black Habits, Jay Electronica's A Written Testimony, Freddie Gibbs and The Alchemist's Alfredo and Royce da 5' 9"'s The Allegory.
According to L-Tido's tweet, he mentioned that it took Nas 28 years in the game to win the first Grammy.
Tido shared how excited he is towards the news stating Nas is god when it comes to hip hop and he contributed way too much to this culture
See tweet below:
The Grammys finally recognized Nas greatness . It took him 28yrs in the game to win his first Grammy . His a god when it comes to this hip hop Shit‼️he contributed way too much to this culture , I am so happy for him 👑 pic.twitter.com/goUrxKoXHq

— 16V (@L_Tido) March 15, 2021