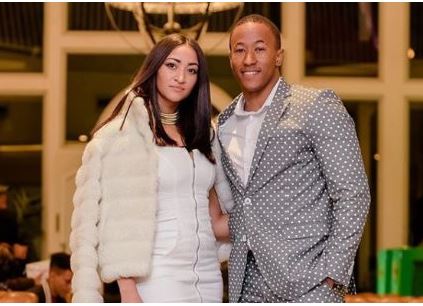 Bohang Moeko and wife, Shantal Dietrich are really taking their love life to the moon as they recently went on their honymoon.
Bohang proposed to his long time girlfriend in 2020 and many of their fans took to the comment section to congratulate them.
Taking to Instagram, they shared snaps of their beautiful white wedding this week, the per is enjoying their honeymoon in Cape Town.
Bohang shared a video and a few pictures of their special time in Cape town with a caption: "Just having fun with my best friend."
The video shows the newlywed looking chilled on the beach and also indulging in their favorite foods.
View this post on Instagram
View this post on Instagram
View this post on Instagram