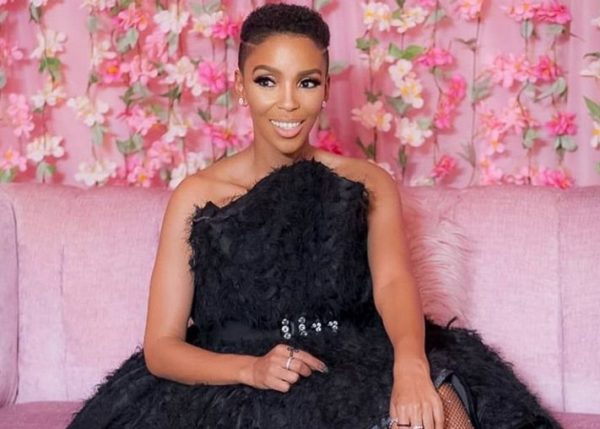 Mafikizolo singer, Nhlanhla Nciza suffers a loss in the hands of hijackers, but she's thankful her life was preserved,
Taking to social media, the singer revealed that her car was stolen by the hijackers.
"I just got hijacked guys. But I thank the Lord that I am fine. My car is gone but I thank God for life," she said on her Instagram stories.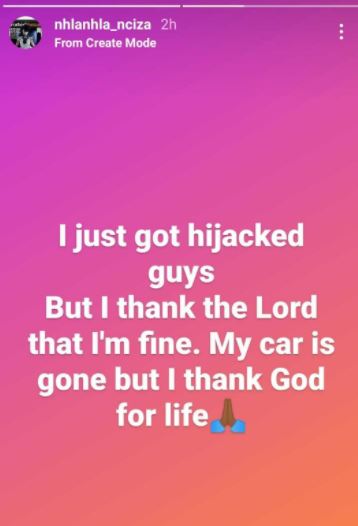 Recently, Nhlanhla opened up about her 2 tragic loss in an open love letter to her son, Luvuyo.
"In 2009 when the heavens gained your sister Zinathi I thought it was the end of me, the pain and the hurt was so deep, so intense and so unbearable, I never thought I'd be able to survive another day. But when my Heavenly Father saw my pain He sent me you Luvuyo, my Joy and I can safely say that the best and the happiest time of my life was when I was pregnant with you.
"You came to my rescue again in 2019 when your dad and I got divorced, once again you saved my life. One of the worst years of my life. I was in such a dark place, so broken, so depressed, and in so much pain that at times it felt too much to bear. And you my son, just a thought of you or a look at your face brought back a little glimpse of light back into my life, and I hung on to that little spark of light with my dear life. And just like that, you brought me back to life. You gave me a reason to fight, to get back on my feet, and to never give up."