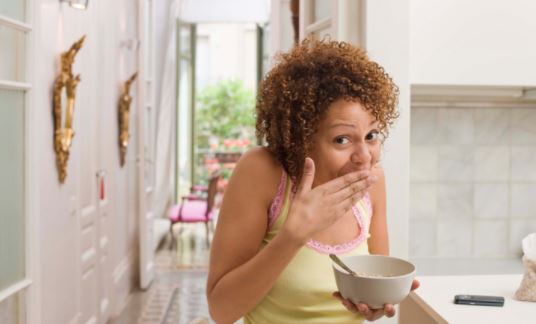 Overeating
can harm our
health
in ways more than one. It can rupture the stomach and can cause changes in the overall body composition.
The study published in the American Journal of Physiology: Endocrinology and Metabolism says that
overeating
occasionally does not cause any side effect but if done regularly it can affect your weight, fat concentration and blood sugar levels.
1. Excessive fat accumulation
Overeating
frequently can slow down your digestion, which in turn would lead to storage of food into your stomach for a longer period of time, promoting the extra fat storage in the body. Getting more nutrients than what you need can also lead to weight gain and obesity.
2. It can lead to diabetes
3. Disrupts sleep
4. Increases cardiovascular health risk
5. Can impair brain function
Pay attention to food while eating. Many people tend to overeat as they do not practice mindful eating.

Eat slowly and chew your food properly for better digestion.

Eat fibre rich food as it keeps you fuller for longer.
Include a protein-rich diet to reduce the hunger level of hunger regulating hormone ghrelin.