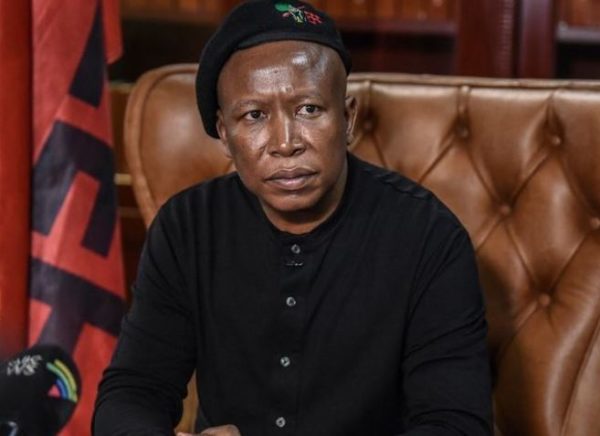 The DA lays criminal charges against Julius Malema, Duduzile Zuma-Sambudla, Duduzane Zuma and Edward Zuma for incitement of violence.
The whole saga started as a protest to stand against Jacob Zuma's imprisonment, but it took a wild turn and people took to the streets to loot valuable goods from stores and supermarkets.
On Wednesday, DA MP Glynnis Breytenbach opened a criminal case in Cape Town against Duduzile and Duduzane for inciting violence via posts shared on social media.
In a video which has gone viral now, Dudzane is seen telling the people to loot carefully.
The twins have posted series of tweets which the DA frowned at.
On Malema, Breytenbach said the EFF leader had also incited violence.
Malema had tweeted that the EFF would take to the streets if the SANDF was deployed to help stop the violence and looting in Gauteng and KwaZulu-Natal.
It was reported that Julius Twitter account was suspended for a while, but he's back. Duduzane also appear to have gone through some issues with his Twitter account.
"Encouraging people to commit violent acts and, in my view, if you are a leader in society, you owe it South Africans to uphold the rule of law and work within the bounds of the Constitution," Breytenbach said outside Cape Town central police station on Wednesday.
"But what we have seen has been the opposite. The lack of action on the part of the National Prosecuting Authority and the South African Police Service to act against those who use their platforms to incite violence, looting and anarchy is alarming."
Former president Zuma's son @Duduzane__Zuma encouraging all to "loot responsibly". Welcome to the twilight zone. #SouthAfricaShutDown https://t.co/9ObHhKyLmy

— David J Hornsby (@DavidJHornsby) July 14, 2021
U r still asking???? U have a smart phone look around u the answer will stare right back at u.

— Oletta (@Oletta15148998) July 14, 2021