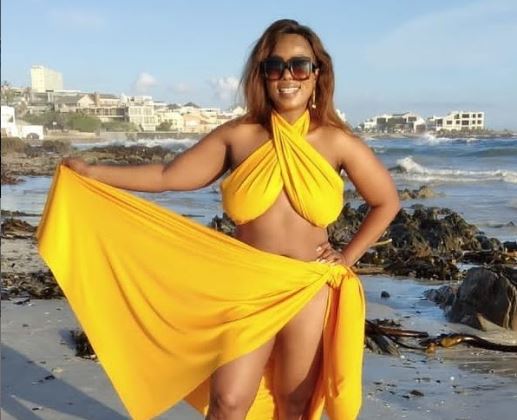 South African entertainer and nurse, Skolopad lays it bare on social media and followers are choked.
She's known for showing off nud!ty on social media, so it's not a surprising act anymore, however, what made it different this time around is that she showed off her scars.
Skolopad also used the post to announce that she's part of the cast on the new e.tv show titled, House of Zwide.
Speaking of scars, the actress survived a ghastly car accident few years ago, and it left her with many scars that she had to rename herself "Queen of Scars.
Check out her Instagram page for the unclad snap which got fans talking.
View this post on Instagram