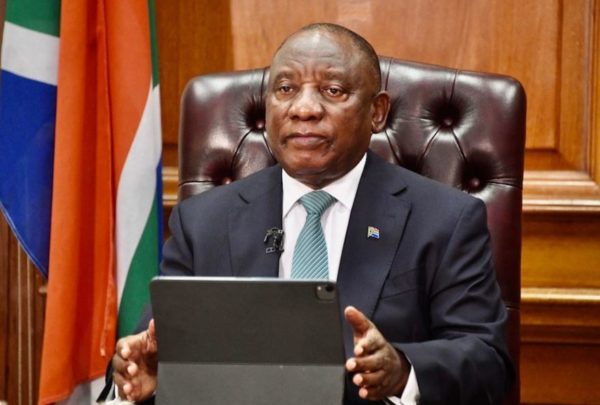 President Cyril Ramaphosa is expected to speak to the nation this Sunday evening, as it's been confirmed by the Presidency.
The last time the President addressed the nation, the country was placed on 2 weeks level 4 lockdown, expecting that it will help curb the spread of the Delta variant of COVID-19.
Reacting to the news of the family meeting, some people have taken to social media to express their thoughts.
President Ramaphosa are we going to level 3?

— King (@kingSnezzo) July 25, 2021
President Ramaphosa is all about providing Jabs not Jobs

— Simamkele qaba (@QabaSimamkele) July 25, 2021
President Ramaphosa today is today, we don't wanna hear any stories. #PresidentRamaphosa #FamilyMeeting #CyrilRamaphosa

— R E I T U M E T S E (@Reitu_d) July 25, 2021
My advice would be to not lay back. Keep everything prepared because the department is ready to re-open schools tomorrow.

The only thing that will halt the re-opening is if President Ramaphosa extends the 2 weeks or keeps schools under tight restriction

— Not-so Retired Makoti 🇿🇦🇳🇬 (@Retired_Makoti) July 25, 2021
President Ramaphosa is addressing us #bekelebeke.
Rare picture of people waiting to hear " alcohol ban has been lifted. ⏳ #FamilyMeeting pic.twitter.com/27PM1Zios3

— Lesego mahloko (@missMahloko) July 25, 2021