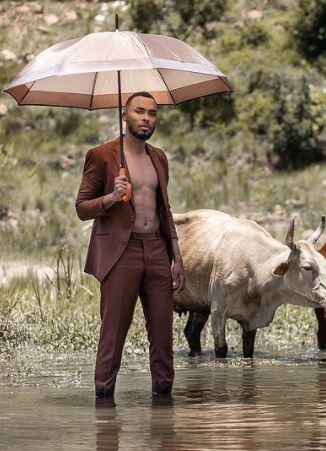 Zulu Mkhathini has finally dropped his long awaited album titled, 'Spirit Of Ubuntu'.
The star put so much work into the album and the piece of work is here.
'Spirit Of Ubuntu' is a 11-track album and he was able to work with talented artists to bring out something this good.
Taking to his Instagram, Zulu stated that he has so much to say but words fail him now.
He said he is honoured to have a conceptual body of work that has taken time and a lot of growth to complete.
Zulu revealed that this moment signifies the end of a particular stage in his life while introducing a new beginning, a start of an exciting journey.
He said: "I have so much to say, but words fail me right now…I am so honoured and proud to finally present to you SPIRIT OF UBUNTU. A conceptual body of work that's taken time and a lot of growth to complete. This moment signifies the end of a particular stage in my life while introducing a new beginning, a start of an exciting journey! Please leave all expectations at the door and give the full album a chance and take your time, each song is a chapter…you may not like every song but there's definitely a song for everyone and every mood. With that being said thank you to all my collaborators and contributors. We did it! Ngiyabonga"
See post below:
View this post on Instagram
View this post on Instagram