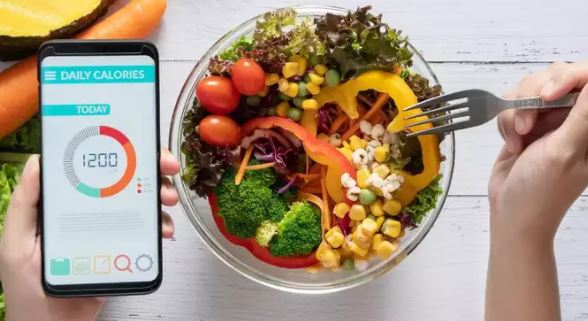 The weight loss industry is ever-changing. From time to time, a new diet trend emerges promising effective weight loss and better health. But only some of them stand by their word, while others fail miserably.
As we are close to the end of 2021, it is time to evaluate the diet trends that truly delivered their promises and emerged as the most effective diet trend of the year.
U.S. News & World Report, one of the leading consumer analysis resources asked a panel of health professionals to rate effective weight-loss diets.
They asked 24 professionals to score 39 diets based on different criteria like short- and long-term weight loss, ease of compliance, safety and nutrition.
Here are the top 5 diet trends from most to least effective as per experts.
1. ​Flexitarian diet
A flexitarian diet is more flexible than fully vegetarian or vegan diets, making it easy to follow for the long term. This diet trend encourages people to eat plant-based food products on normal days and have animal-based foods in moderation. There is no fixed diet pattern or calorie intake that one must be careful about when following this diet trend. That's why a flexitarian diet is more of a lifestyle trend than a diet. The basic principle involves eating more fruits, vegetables, legumes and whole grains, less animal-based, processed foods and sweets.
2. ​WW (Weight watchers)
WW, formerly known as the weight watchers diet, is one of the popular weight-loss diets that also inspire to improve overall fitness. Founded by Jean Nidetch in 1963, WW is a good choice of diet for those looking for slow and steady weight loss. It is a science-based approach that emphasises the importance of portion control, food choices and slow, consistent weight loss. Unlike any fancy diet, WW recommends people have realistic goals for effective and long term weight loss.
3. ​Vegan diet
Most people decide to go on a vegan diet for ethical, environmental or health reasons. But when done right, this diet may also help to shed some kilos and manage the blood sugar level. In this diet, one has to cut down the intake of animal-based food products, including milk products. But in some cases following this diet for the long term can also lead to nutritional deficiencies. Studies suggest that people who have vegan diets lose more weight than those following calorie-restricted diets.
4.

Volumetrics diet

The volumetric diet recommends having low calories but filling the plate with nutrient-rich foods. The priority when following this diet is to have food high in water content and low in calories. Apart from restricting calorie intake, this diet also encourages people to exercise regularly and maintain a food journal. The main objective of this diet is to instil good habits in people and make lifestyle changes that can be beneficial in the long run.
5. Mayo clinic diet
The Mayo Clinic diet is a lifestyle approach to weight loss that can help you maintain a healthy weight for a lifetime. Developed by a team of experts at the Mayo clinic, this diet encourages people to adopt new habits and break the old unhealthy ones. This strategy helps to maintain a healthy weight and stay fit in the long run. It focuses on having more fruits, vegetables, and engaging in physical activity as the basis of a healthy lifestyle. At the same time, it recommends limiting fat and sweets.