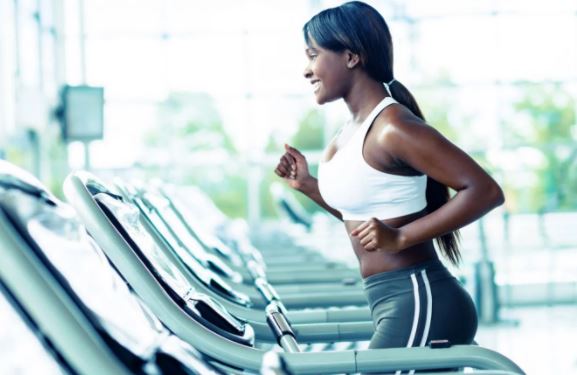 Exercising is undoubtedly essential to stay healthy and live a long life. It helps you manage weight, improve flexibility, reduce the risk of fracture and other chronic diseases.
But this does not mean that one must perform intense exercises every single day of the year.
Just like any other activity, you should exercise in limitation, particularly if you follow an intense workout routine.
Overdoing it may lead to some serious issues and long term implications. Let's discuss why it is bad to exercise daily.
1. ​Impact on your muscles and heart
While it is always stressed upon to workout every day, taking a break in between is equally essential. Pushing yourself too hard and too fast can backfire and you may end up hurting yourself. When you exercise, your muscles wear and tear. They only recover when you take rest. Not allowing time to your muscles to repair themselves may increase the risk of injuries such as stress fractures, shin splints, and plantar fasciitis. Over-exercising also puts stress on your heart muscles. When you perform cardio for a long time, your heart has to beat faster to meet the requirement of oxygen in the body. Overburdening your heart may increase the risk of heart cardiac arrest.
2. Impact on your weight loss plan and overall health
When you exercise too much, your body starts producing stress hormones like cortisol. When the level of the hormone in the body is persistently high, it leads to weight gain and increased waist circumference. Excessive stress also makes you feel tired all the time, resulting in mood swings and a lack of concentration. Furthermore, overtraining can also meddle with your sleep cycle. You may find it hard to fall asleep at night, leading to emotional eating and mood dips the other day.
How much should you exercise in a day?
To reap benefits from your workout session, you need to maintain consistency. At the same time, you need to find a balance between workout and relaxing time, depending on your fitness level and daily routine. If your goal is just to stay fit, moderate exercising for 150 to 300 minutes a week is enough for you. You can divide by the days for cardio and strength training exercises. Depending on your level of workout routine, you can rest for 1 or 2 days. If your workout routine is advanced level and intense then 2 days rest time is necessary, else 1 day is enough. On days you are resting, you may choose to perform light activities like walking or engaging in more physical activity throughout the day.
How to tell if you are overtraining
Sometimes you may not realise that you are overtraining or pushing too far. In such a case, you need to identify the subtle signs of over-exercising and take a break from the daily routine. There are a few signs that indicate that your workout routine is intense like
Soreness or in pain
Poor performance
Low energy
Change in appetite
If you witness any such signs, take a break from your routine and let your body heal