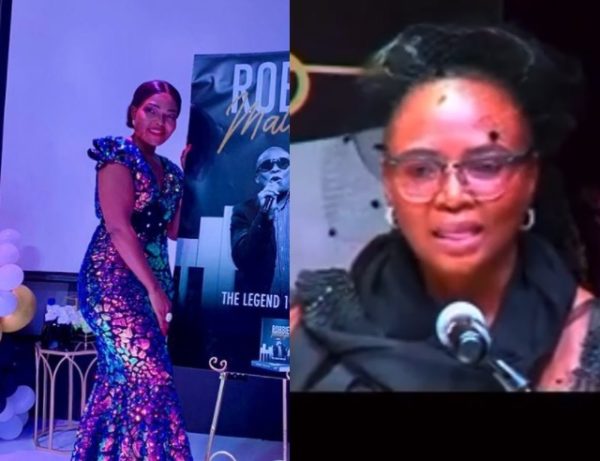 Late Robbie Malinga's wife, Ann Malinga stands by Mmasechaba Shai who is the wife of the late actor, Patrick Shai.
Over the weekend, Mmasechaba was trolled on social media over her speech at her husband's burial ceremony.
"I used to be a victim of this man. In our lifetime, I stopped living a life of a victim … I was never intimidated by these beautiful women who became the wives of my husband  … when he started talking about him being a perpetrator, we were all hurt, trust me. The wounds were open again … I packed my bags so many times and he came and cried and begged me," she said after eulogizing the deceased.
Some critics cancelled her for pouring out her heart in such manner.
However, Ann takes to Instagram, saying she totally understands the widow.
"I'm that mind my own business type person But This one triggered something in me. I know what she mean, I feel her pain….I can relate. The country that is full of so much Hate, broken society that breaks instead of building. It takes a very strong Woman to say NO not with my children. Society that always strive to project their Pain/ Bitterness/Hurt/Brokenness on other people. I wish her strength of a Lion & this is when MME A TSHWARA THIPA KA BOHALENG & say Not on my watch without Care," Ann wrote.
Last year, the mother of two launched a book in her late husband's name and it was a success.