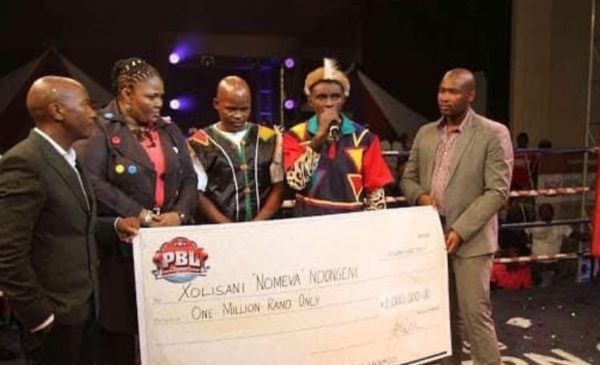 Xolisani Ndongeni has been owed R1 million by the South African boxing organization for the past 6 years.
The boxer has taken to social media to cry out for legal help so he can receive the money owed him.
"Every day when I think about this day I just don't know what to do. NdibaWeak I'm still owed 1 Million rand in Boxing but BOXINGSOUTHAFRICA continues as nothing happened. I just have to understand. I need power and voice's. South Africa, I am a South African nam the Cheque had a @fnbsa logo I believed I need help Lawyers are not helping it's been 6 years now," he wrote.
People have flooded the post with an expression of disappointment at the organization.
Among those who lamented was Cassper Nyovest, who has a huge interest in boxing.
"This is fucked up!!! Whoever is behind this has to pay up," the rapper said.
Meanwhile, years ago Xolisani spoke about boxing in mzansi, and he gave a decent response, but it seems the situation has changed.
"The boxing in South Africa is pretty decent. It's tough and competitive. My hometown is like the Mecca of SA Boxing. The people love it down there," he said years ago.
View this post on Instagram