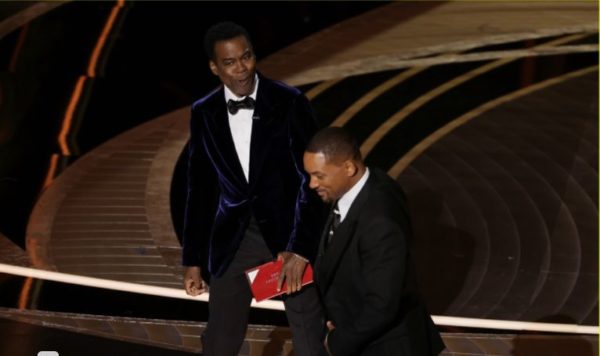 Will Smith is all over social media after he punched Chris Rock for making joke about his wife, Jada
It all got heated at the 94th Academy Awards as he took the joke as an offense
Chris Rock made a joke on Will Smith's wife Jada Pinkett Smith's hairstyle.
He made a reference to the movie 'G.I Jane' in which actress Demi Moore shaved her head. Chris Rock was presenting the best documentary prize with a short comedy routine at the time when he suggested that Jada Pinkett Smith appear in a sequel of the film.
Comedian Chris Rock was on stage joking about Jada Pinkett Smith, who currently has short hair as a result of alopecia, and said, "Jada, I love you. GI Jane 2, can't wait to see you."
Then, Pinkett Smith's husband, actor Will Smith, walked up on stage and appeared to hit Rock in the face.
While the sound quickly got shut off on the US telecast, Australian and Japanese viewers heard Smith tell Rock twice, "Keep my wife's name out of your fucking mouth."
Smith also said he would like to apologize to the academy and to all his fellow nominees. It was unclear if he was apologizing for the slap or for crying on stage.