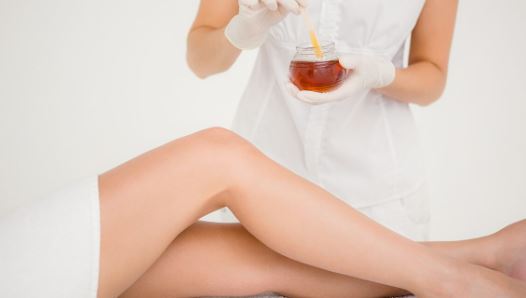 A lot of people in metropolitan areas are going to spas to get their pubic areas waxed.
Both men and women get their private spas waxed by strangers in spas.
The waxing procedure is painful and invasive. Despite the pains that comes with it, the question still remains why people do it?
 Removing pubic hair is a hygienic practice because pubic hair can attract dirt, sweat and even bacteria thus smell strongly.
Both men and women, believe that a clean-shaven pubic area enhances the sexual experience.
Those into anal sex, also want to have a clean-shaven anus.
Different studies have shown that younger men are more attracted to women who are clean-shaven because they will feel direct contact with the skin. Seeing a clean-shaven pubic area is a turn on for some men.
Waxing removes all the hair and makes it feel fresh and smooth like a baby and you do not have to be bothered about shaving for a long time.
Risks involved
There is the chance of injuries to your pubic areas which might take some time to heal.
These injuries can also lead to infections because they are open wounds.
You may also have abscesses which are swelling and redness in your pubic area.
Research has shown that those who waxed are more susceptible to STIs, thanks to all that skin to skin contact.
The safest way to shave is with a shaving stick.
First, make sure, the pubic area is wet and clean.
Then use an unfragranced shaving cream to avoid irritation. A good one is Vaseline Advanced Care hair removal and Veet hair removal. Remember that you are just putting it around the pubic area and not inside.
Use a brand new shaving stick and shave downwards. Take it slowly.
When you are done, use a moisturizer on the area to avoid bumps.