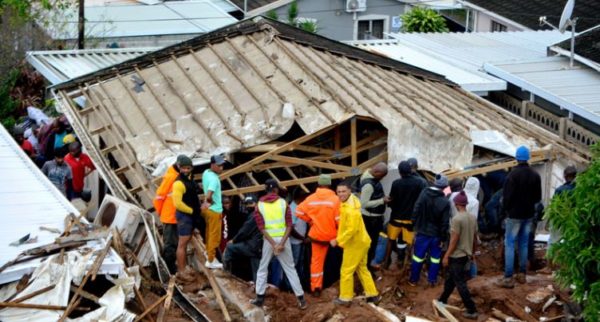 President Cyril Ramaphosa confirms the allocation of over R1 billion to KwaZulu-Natal for flood relief.
Over 13 593 households and 40 723 people were severely affected by the floods that killed at least 395 people, 355 of them in the eThekwini metro.
Below is how the money will be raised and spent:
– R152 million from the National Housing Finance Corporation's Residential Rent Relief will be used for flood relief;
– R100 million from Social Housing Regulatory Authority's Residential Rent Relief Grant;
– R45 million for 80 freshwater tankers to supplement the water tankers at the three affected municipalities where communities do not have water;
– The Community Schemes Ombud Service (CSOS) will contribute about R30 million of the balance of the retained surplus for the 2020/21 financial year, subject to approval by the National Treasury.
South Africans are happy with the update, but hoping the money does what it's meant to do.