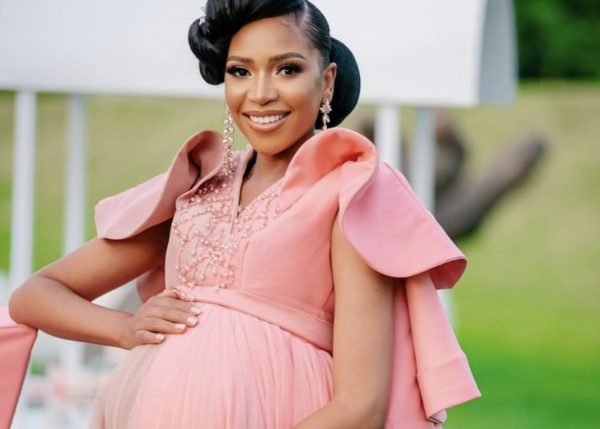 Blue Mbombo announces the birth of her first child on social media.
The star shared a video revealing her pregnancy journey and also made it known that she had a natural birth through a water-birth.
"Entrusted and rewarded, thank you Father. 9 months in preparation of falling in love for a lifetime . This has been the most fulfilling journey ever. Truly humbled by your grace," she wrote.
Blue says she's proud of herself as she pushed despite almost giving up; she also thanked her family members and those who supported her.
"NB: I'm so proud of myself for pushing for only 26 min without epidural. Also grateful for the support from my man, twinny, midwife and doula. I almost got discouraged for wanting natural birth, many said I was "brave" I laughed coz I'm not,..I'M A WOMAN!!!!!"
Watch the aforementioned video below:
View this post on Instagram