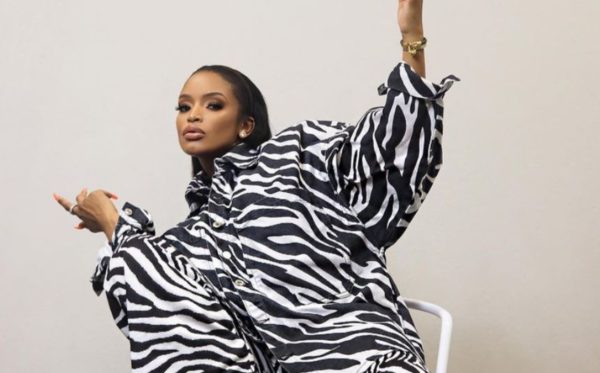 Ayanda Thabethe reacts to rumors of dating a businessman married to another woman.
On Wednesday morning, it was rumored that the star's baby daddy is Peter Matsimbe, and netizens went wild with the report by slamming her on the socials.
Reacting to the rumors, Ayanda expressed her disappointment, saying she's not in a relationship with a married man.
"I definitely am NOT dating nor do I have a child with a married OR even engaged man. As you were," she wrote.
Despite shutting down the rumors, a few people believed she was lying.
She also shared Khaya Dlanga's tweet where he talked about what fuels rumors.
"What fuels rumours is the thin line between what is true and what people want to be true. What people want to be true often wins sadly. It's easier for people to believe the sensationalist falsehood than to accept the boring truth."
I definitely am NOT dating nor do I have a child with a married OR even engaged man. As you were.

— Ayanda Thabethe (@AyandaThabethe_) May 11, 2022
What fuels rumours is the thin line between what is true and what people want to be true. What people want to be true often wins sadly. It's easier for people to believe the sensationalist falsehood than to accept the boring truth.

— Khaya Dlanga (@khayadlanga) May 11, 2022