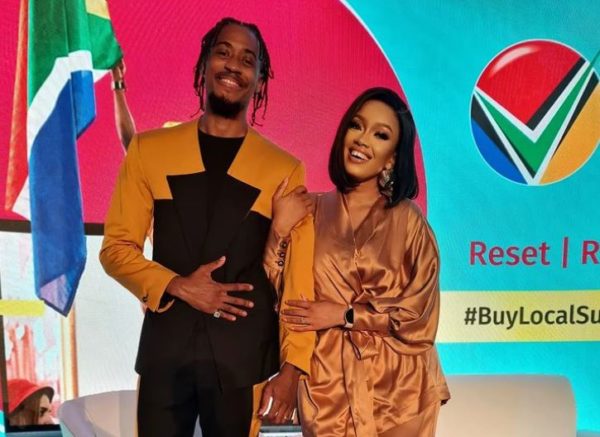 Dineo Langa and Solo are 3-year-old in marriage.
Taking to Instagram, Dineo who has been less active on social media shared a cute photo of herself and her husband to mark the special day.
"3 years of being married to the LOML @solontsizwa today. Ithani hooray?" she wrote.
It's assumed that Dineo is pregnant as she's reduced her social media activities, which is the usual act of many celebrities when they are trying to hide their pregnancy.
However, whether pregnant or not, we congratulate the couple who are celebrating a special anniversary today.
View this post on Instagram