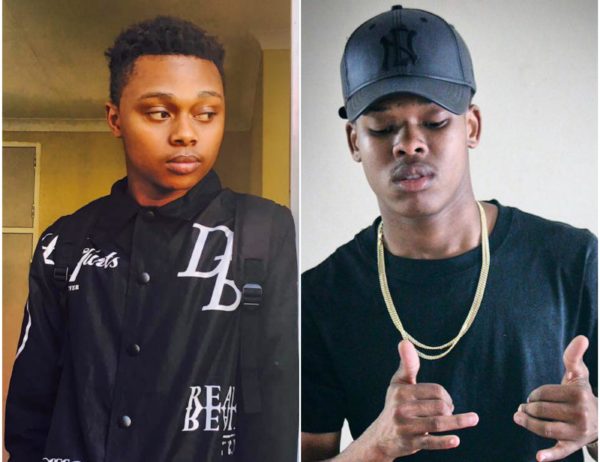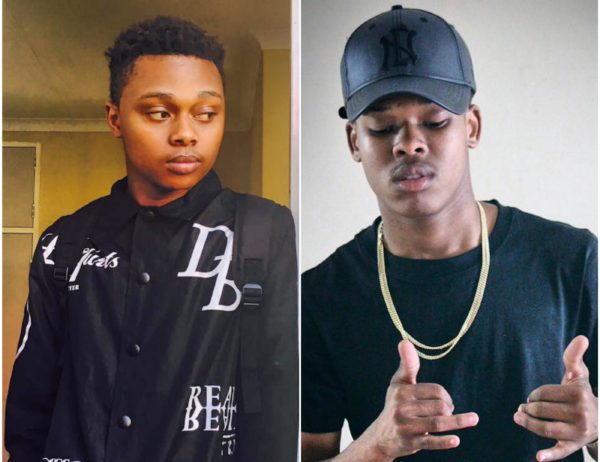 One of the cold beefs in South African hip hop may be coming to a rather premature end. Rappers Nasty C and A-Reece are believed to have a beef going on although none of them have confirmed anything. Nasty C once said he won't record a song with A-Reece because their sound is similar.
A-Reece on Saturday released his sophomore album titled From Me To You & Only You and Nasty C in a shocking move promoted the album on his Twitter page this afternoon.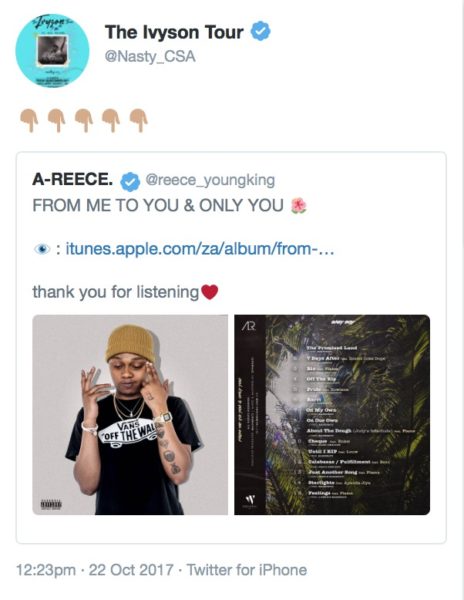 A-Reece has also responded to Nasty C's kindness which might signal the end of any beef that may exist between the two 20 year old rappers.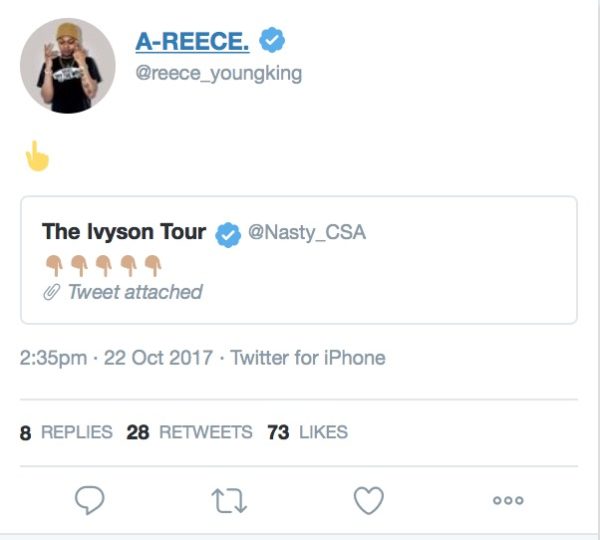 Case closed