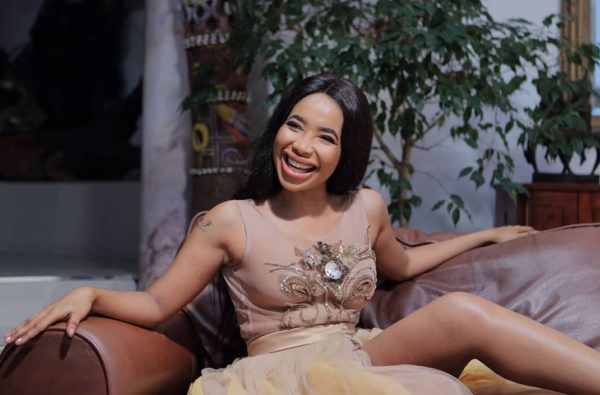 Kwaito artiste Mshoza has spoken at length on some of the issues she has with her mother in law. The singer and the mother of her husband are known not to be on equal terms.
She told Drum Magazine, "Mothers-in-law and daughters-in-law often don't get along – it's a universal thing. But she and I have never argued or exchanged words. I respect the old lady. She gave birth to the man of my dreams," She told the news outlet.
Mshoza's Mother-in-law, MaKhoza had made it clear that she doesn't like the musician. She believes she is with her son because of his money. "I like smiling and laughing and uMakoti (Mshoza) talks too much..I don't want to hurt anyone, I know myself – I can be very cruel when given the chance. Makoti must not test me," she was quoted in an interview.
Mshoza however looks like she's fed up with being on terms with MaKhoza. "I'm an artist, I grew up in Soweto. I wear wigs and weaves, I have long nails and my husband loves me the way I am."
"I try to compromise with my in-laws and respect our culture as much as possible but that's still an issue with her. I try to please her but I don't know what to do anymore."