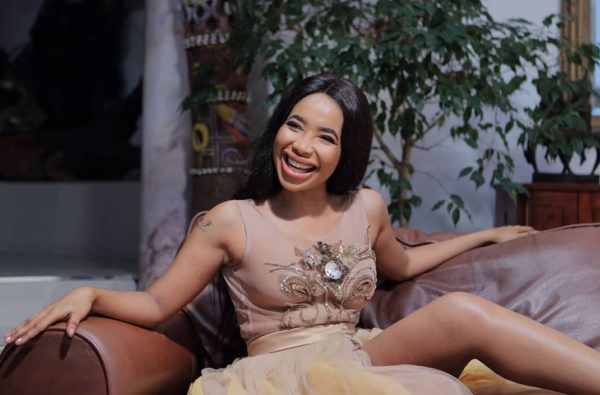 Mshoza, who was allegedly left bruised and feared for her life after a fallout with her estranged husband, is on the road to recovery and is now ready to return to the spotlight.
Mshoza cancelled several gigs and was placed under 24-hour protection last month after Daily Sun first reported that Mshoza fled the home she shared with Thuthukani Mvula amidst assault and cheating allegations. Speaking to Sowetan at the time, Thuthukani denied the assault allegations, claiming he never laid a hand on a woman.
Mshoza's manager Thanduxolo Jindela told TshisaLIVE this week that the star was still recovering but felt she was now strong enough to return to stage. In fact, the new Mshoza is "unapologetic and stronger than before."
"She has lost a lot of time in the public eye and she wants to make up for it. She is stronger. She is not the same person she was when she went into hiding. She is not shaking anymore. She isn't down or feeling sorry for herself. Her first show will be very soon but people will start seeing her from this week."
Despite telling Drum a few weeks ago that she was in love with a 37-year-old police detective, Mshoza doesn't want her romances to hog headlines like they have in the past and is now "focusing only on her music and career".
Meanwhile, police confirmed to TshisaLIVE that Mshoza's husband Thuthukani, who was arrested on charges of assault and released on R5,000 bail would appear again in court later this month.
Mshoza is apparently not happy with the new postponement and felt like the law was dragging out justice in the matter.
The Kortes hitmaker has been dominating the headlines over the last few weeks but Thanduxolo denied claims on social media that she was "too wild and an attention seeker".
"I know that she likes to have fun but she is not looking for attention. She laughs anytime anyone even suggests it."