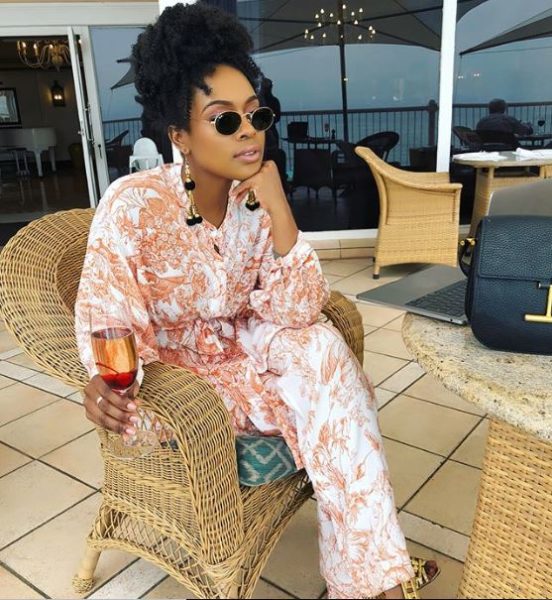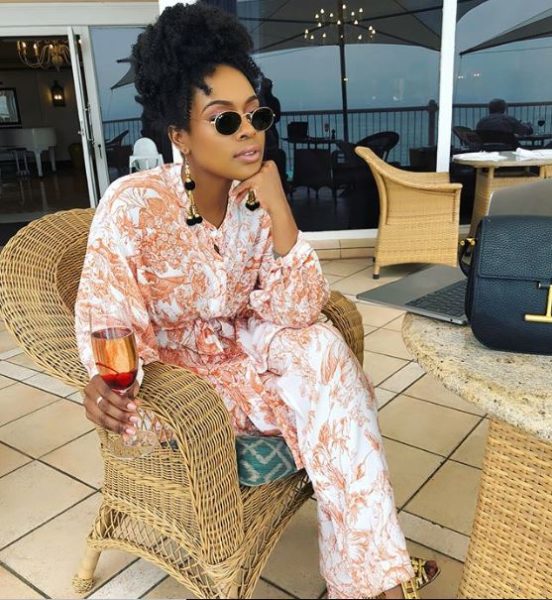 Nomzamo Mbathas has really had a well spent year. The star is an ambassador of over two companies such as;  PUMA,  AUDI and UNHCR. She is also an actress who has gained grounds, and an inspirational speaker especially to the youths. One of the things we know of her is her inability to be stagnant in a place as she loves travelling, as a result of this she met with President Ramaphosa in a plane. She was sat next to the President it was a cherishable moment for her as she also conversed with him.
The President's spokesperson took to social media to share a feed back she got from the President from his flight.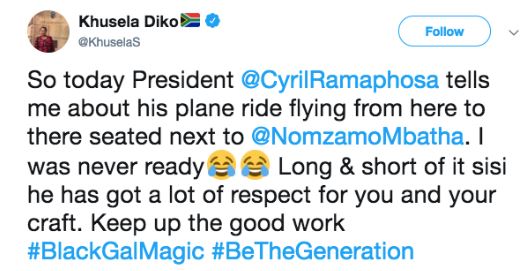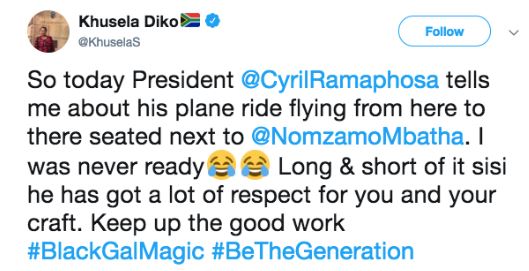 After which Nomzamo took to social media to respond and gave one of her confessions.