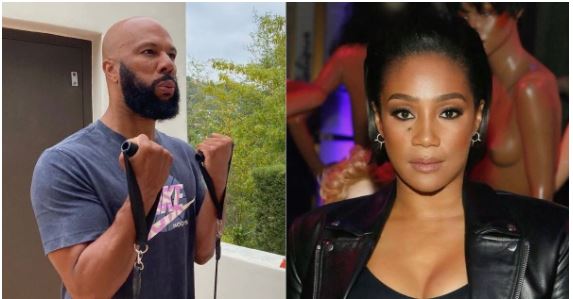 Actress Tiffany Haddish has decided to make her love life public as she confirms relationship with rapper Common.
Her fans are really happy to see that she is finally with someone.
Recall, the celebrity couple met last year on the set of a movie titled The Kitchen.
Tiffany revealed that the US musician was his love interest as part of the movie they were working on.
The two then ended up becoming a couple in real life.
The gorgeous comedian recently confirmed their relationship on Steve-O's Wild Ride podcast.
The fans who were very curious asked about their relationship which the beautiful comedian confirmed by saying yes.
She said: "Yeah, we're twins now."
Tiffany also revealed that Common is a fan of bald hair which she decide to go bald all because of the love she has for him.
She also stated that this is the first time she would be in a relationship with a celebrity.
However, their fans wish them well in their relationship.