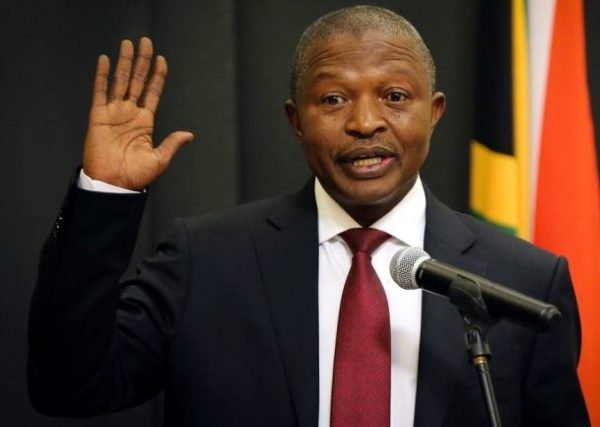 Deputy President has made it known to the National assembly that he would not be available for the questioning session as he claims to still be recovering from an illness.
He was scheduled to answer questions from MPs on Thursday, 20 August 2020 but the parliamentary speaker, Thandi Modise said she got a letter of notice from the deputy president saying that he would not be present for the session.
The questioning session was for Mabuza to answer questions on relating to general developments in government which involves feedback on the COVID-19 corruption investigation as well as state-owned entities.
This is the third time Mabuza would have his session postponed.
Last month, he had to reschedule two sessions with National Council of Provinces (NCOP) and the National Assembly after it was disclosed that he was ill.
Parliament's spokesperson, Moloto Mothapo in a statement on Tuesday, 18 August 2020 that "Deputy President Mabuza was previously scheduled to answer oral questions in both the National Assembly and National Council of Provinces last month when he requested alternative dates."
"His appearance before the National Assembly was subsequently rescheduled for Thursday", said
"The deputy president has once again fully committed to his availability before Parliament once fully recovered", Mothapo continued.
However, the Democratic Alliance (DA) has seen Mabuza's ill stated as mere excuses.
DA spokesperson Solly Malatsi said "the session on Thursday is essential in ensuring the Executive is held to account, and as Leader of Government Business in Parliament, the Deputy President must avail himself to give account of the brazen Covid-19 corruption of his party, the ANC, and government".
"This is especially important as it is not the first time the Deputy President has used ill health as an excuse to miss Parliamentary question sessions", Malatsi added.