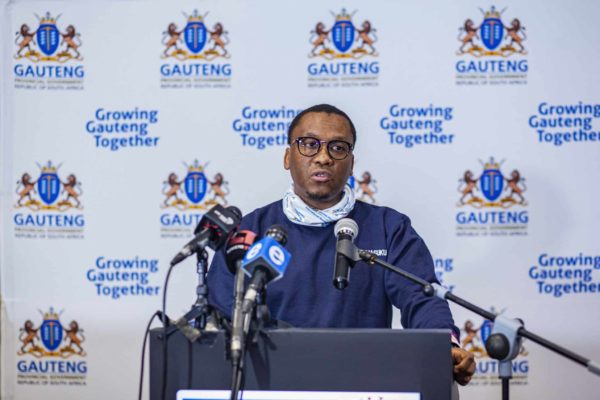 By this weekend, there would be more details about PPE (Personal Protective Equipment) corruption in Gauteng.
The ANC PEC (Provincial Executive Committee) is expected to make a discussion about integrity committee report into Khusela Diko, Bandile Masuku and his wife – Loyiso.
Following allegations of a multi-million rand PPE tender which was offered to Diko's husband by the Gauteng Health Department, the three have been investigated.
Diko and Masuku are likely to face an unpromising future since the report has confirmed adverse findings against them.
Masuku's wife – Loyiso, who is an MMC in the City of Johannesburg, is likely to be the only to be saved from the investigation.
The ANC in Gauteng has denied that the provincial integrity committee hasn't completed its work yet.
"The PEC of the ANC, contrary to the media reports that have been going around social networks and some media houses, will only be meeting this weekend. Part of the discussion that will take place is that if and only if, the integrity commission is finished with its report and it's ready, it will be presented in the PEC meeting," said provincial spokesperson Bones Modise.
All focus will be on President Cyril Ramaphosa no matter the outcome, to see the action that would be taken against his spokesperson and also Masuku, who is among Gauteng Premier David Makhura's political allies.