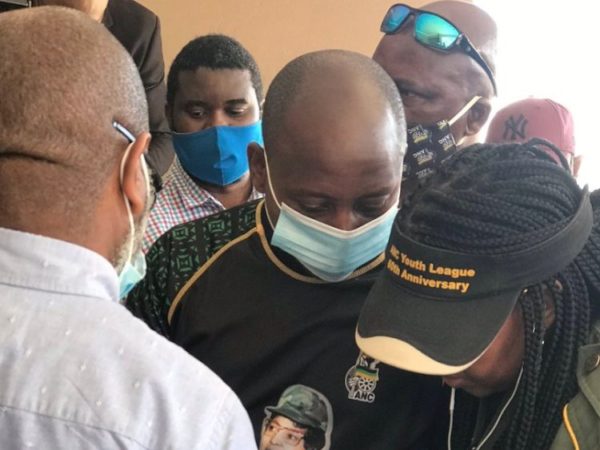 ANC Nelson Mandela Bay Councillor – Andile Lungisa has now surrendered himself to North End Prison authorities in Port Elizabeth where he will begin his two-year sentence for assault.
A multitude of ANC members and supporters were all gathered in front of the prison in Paterson Road throwing words of encouragement and support to Lungisa. He was allowed to address the crowd and was confident about the Constitutional Court ruling in his favour.
He was accused of assault with intent to do grievous bodily harm, after he smashed a glass water jug on the head of DA Councillor – Rano Kayser.
On Thursday, Lungisa insisted that he wasn't really able to defend himself and that Kayser wasn't interested in sending him to jail.
However, he will tender an application of his bail extension on Monday in the high court in Makhanda.
A shield had now been created & Lungisa is instead walking straight into the prison #Lungisa pic.twitter.com/d923RvHrIJ

— Kathryn Kimberley (@KathrynReporter) September 17, 2020