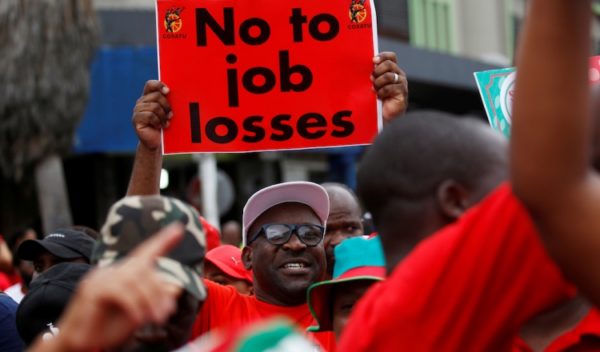 Trade union federation – Cosatu said there would be a further reopening of the economy after the move to alert Level one, but has warned about what it terms a rush to prematurely reduce various health and safety measures.
The union also mentioned that it was disappointed when President Cyril Ramaphosa didn't announce measures to address the chaos in distribution of social grants.
Matthew Parks – Parliamentary coordinator for Cosatu said:
"The union is concerned with widespread complacency from employers and South Africans when it comes to adhering to social measures intended to limit the spread of COVID-19."
Parks also said the government has to do better in order to actively maintain the economy, apart from austerity measures.
"Right now, our focus is on the worst economic crisis in 100 years. We're in a deep economic recession.
"We have 40 percent of workers unemployed and millions more might lose their jobs. We're very worried about simply cutting expenditure. We have to stimulate the economy, we have to find resources," Parks said.