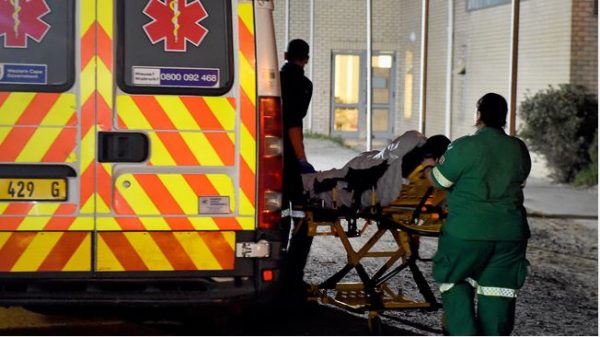 The head of EMS, Shaeem de Vries said Western Cape emergency medical services (EMS) safety protocols was developed as a result of attacks imposed on EMS staff and it has been so useful so far in preparation for the lockdown.
De Vries, who was briefing the standing committee on health on EMS safety protocols, said:
"As EMS we were probably the first to respond to the pandemic. Our preparation actually started in January when word of what was happening in China started coming through to the disaster medicine circles."
"The interesting thing about Covid-19 for me, at least, is how it has shifted and changed our understanding of safety, particularly staff safety, over the course of the pandemic."
"What we've found in responding to the issues of safety in the pandemic was how those mechanisms and systems that were established to address the concerns around staff attacks, also came into play and were drawn upon in preparing for the pandemic, especially in relation to infection and occupational health and safety."
Committee chairperson Wendy Philander said:
"Despite a decrease in attacks on Emergency Medical Services during 2019, following comprehensive departmental interventions during 2020, there has been an increase in the senseless attacks on EMS in the province. The attacks are of grave concern since the majority were recorded during the lockdown period when staff members acted as first responders."
She further said EMS would keep on watching the situation and provide an oversight over the programme.