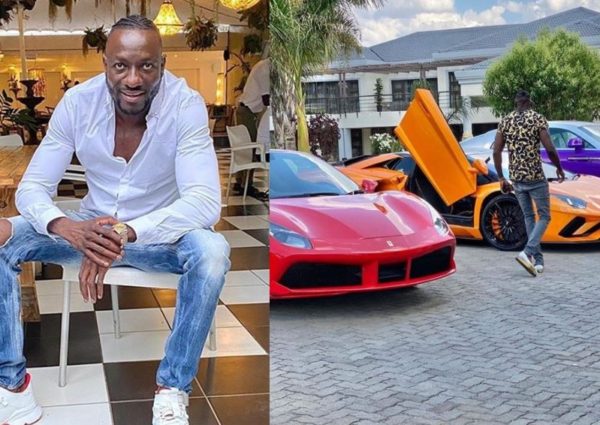 Famous socialite and Blesser from Zmbabwe, Ginimbi Kandungure was announced dead last Sunday, after being involved in a fatal car accident with 2 other ladies.
This Saturday, 14th of November, the businessman got buried in his expensive casket and it was a huge shutdown for the burial, as tons of people flood the venue.
However, it was reported that one of his luxurious ride, which is a Ferrari, started smoking during the funeral ceremony.
Video of the incident has gone viral on social media.
"Zimbabwean Billionaire #Ginimbi's Ferrari mysteriously starts overheating and smoking during his farewell ceremony, less than one week after the tragic accident which also claimed the the life of 3 others inside his Rolls Royce. The red Ferrari went up in smoke while being driven by best friend Rimo. He was on his way to the funeral parlour to escort Ginimbi's body," according to a report shared on social media.
#Ginimbi red Ferrari catches fire on the way to his funeral. The car was being driven by his best friends. By passers say it's weird since his best friend who is rumored to be involved in #Ginimbi death was driving it. Follow @ashpeey for updates pic.twitter.com/SkHVtRLbFt

— P Ash (@ashpeey) November 13, 2020