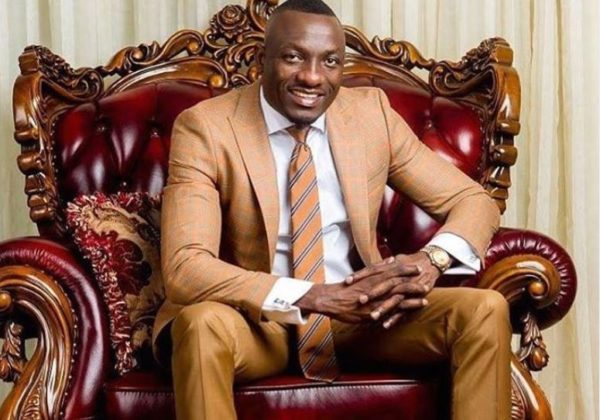 Late Zimbabwean businessman, Genius "Ginimbi" Kandungure has been taken to his final resting place.
The funeral service was huge, as it appears to be a shutdown in Zimbabwe, as lovers and supporters flood every location as regards Ginimbi.
It was reported that he had instructed authorities to have his statue erected in his mansion which should be converted to a hotel in the case of his death. He had also allegedly received a very expensive coffin for himself just four weeks before his death and his friend Moana predicted about her death recently on IG video.
Though the Versace coffin is rumoured to have been bought for him by a deputy minister in Zimbabwe.
Check out videos of his funeral below:
View this post on Instagram
GINIMBI FUNERAL SERVICE

Scenes at Genius Kadungure's mansion Thursday pic.twitter.com/Dsiixx2dJ4

— H-Metro (@HMetro_) November 12, 2020
#Ginimbi funeral inside of his mansion right now. Follow @ashpeey for all the updates on the funeral and all white after party tonight. pic.twitter.com/NpqpGNofv3

— P Ash (@ashpeey) November 13, 2020
Massive youthful crowd attend funeral send off party for Zimbabwe socialite Genius 'Ginimbi' Kadungure in Harare. @Wamagaisa @nelsonchamisa @PacheduZW @ercafrica @DrVChimhutu @ZimHRNGOForum @freemanchari pic.twitter.com/GBtPXFZh6U

— Dewa Mavhinga (@dewamavhinga) November 14, 2020
More sights from Domboshava at Ginimbi's [email protected]_Zaba pic.twitter.com/2Dl8ilyRmH

— Zimbabwe Independent (@Zimindependent) November 14, 2020
Mourners speak out at Ginimbi's [email protected] pic.twitter.com/SMB7FEQWuY

— The Standard (@thestandardzim) November 14, 2020