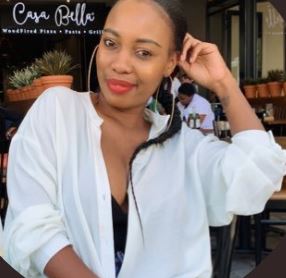 South African lady has taken to her Twitter to share how her baby-daddy lied to their daughter.
The woman named Mandy Ndlangisa seems really hurt by her baby-daddy's action and she is confused on what to do next. 
Taking to Twitter, she mentioned her daughter reached out to her Dad and asked if they could meet up.
According to her, her baby-daddy replied saying he has contracted Covid-19 and he's been isolated for 14 days.
She tweeted that it is day 12 already and her baby is counting down for the 14th day to meet up with her father but it won't be possible because he lied to her.
The tweep is worried that she will have to pick up the pieces in 2days and she is confused on how to go about it.
Many took to the comment section to give her some advices on how to go about it most especially those who had similar occurrence like hers.
She tweeted: "My daughter reached out to her dad & asked him if they could meet. He said he's got COVID so he has to quarantine for 14 days. Today is day 12 & baby girl has been counting down. What breaks my heart is that he lied about it & now I'm gonna have 2pick up the pieces in 2 days"
See tweet below:
My daughter reached out to her dad & asked him if they could meet. He said he's got COVID so he has to quarantine for 14 days. Today is day 12 & baby girl has been counting down. What breaks my heart is that he lied about it & now I'm gonna have 2pick up the pieces in 2 days 💔.

— The Millennial Mom (@MandyNdlangisa) January 19, 2021