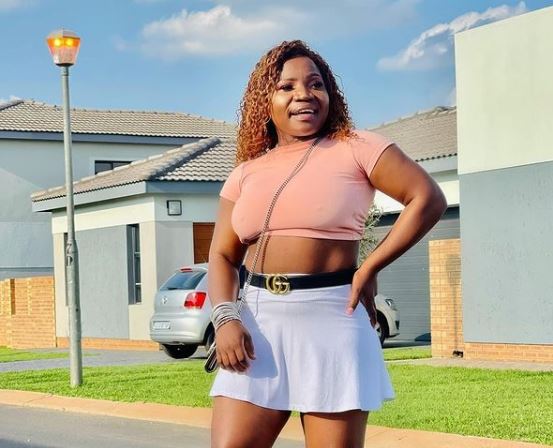 Makhadzi exposes Babes Wodumo after slamming claims of sleeping with Mampintsha.
The Gqom singer accused the Ghanama hitmaker of sleeping with her man.
Makhadzi mocked the claim and forgave her, but returned to social media to set the record straight.
The Limpopo-born singer revealed how Babes fought for hours in the studio with Mandla, just because she came to record a song with the West Ink boss.
"I was trying to tell you Babes Wodumo that, you were supposed to respect the fact that, ever since I came to your studio, you've never heard anyone talking about what happened in the studio. I kept quiet, I didn't even share with anyone. The only person I told was my boyfriend, I told him you were fighting with your boyfriend to not look at me, and it's something I can not control," Makhadzi said in the video.
The hitmaker said her management made it possible for her to be in Mampintsha's studio, and she was there to work, but Babes was pissed that she discovered her first.
The Tshanda Vhuya hitmaker said she sat in the studio for almost four hours, as Babes caused troubles in the studio by making noise and pouring alcohol on the computer.
Makhadzi controlled herself not to spill all she heard in the studio that day, but she made it known that she doesn't have Mampintsha's number and she blatantly denied Babes Wodumo's claims, saying it's false accusation.
I think what Makhadzi is exposing paints Babes Wodumo as being jealous over Mampintsha. pic.twitter.com/lEkn1nL8SH

— 🇿🇦 Nṱha_Na_Fhasi (@_HerchelleR) December 28, 2021
However, people have heard both women's sides, but they anticipate Mandla's comment all of the claims.