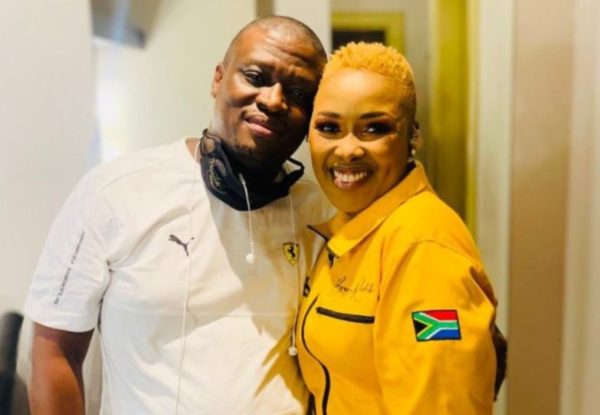 Bucy Radebe's husband has publicly apologized to Dr Rebecca Malope following their recent brawl.
Over the weekend, it was reported that Rebecca was allegedly disrespected by Bucy Radebe's manager and husband Thapelo Thoboke at Sun City Superbowl.
She went on to express her feeling on Twitter revealing she was hurt and never experienced such disrespect in her life.

"I am so hurt, I've never experienced such disrespect as I did last night. I thought I'd be fine this morning but I'm not ok. South Africa, please pray for my heart to be mended"
However, few hours ago, entertainment blogger Musa Khawula shared a statement believed to be from Bucy Radebe's manager and a husband who apologises to Dr Rebecca Malope and details what happened.
"The best way to describe this situation is that there was a misunderstanding which resulted in this matter being blown out of proportion the way it has. I wish to state the following for this record. I communicated with the management of three feature artists, one of them being Dr Rebecca Malope on the week of 19-22 April 2022 where I clearly articulated our vision on the approach of all feature songs which included the attire to be worn by Bucy on the set where the artists would be feautured."
"The unfortunate incident between me and the manager of Dr Rebecca Malop's manager which was because of changes in the song approach which I was not informed of, unfortunately, reached Dr Malope's ears as she was in close proximity to ears being prepared to go on stage."
Read in full below: