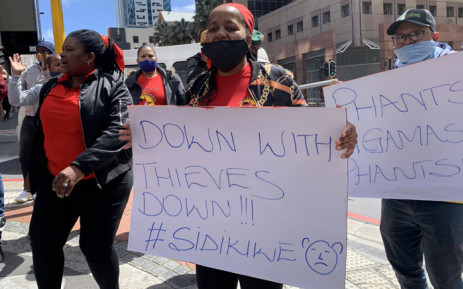 Following the protest held outside the UIF provincial head offices in Cape Town, Numsa handed over a memorandum to the Labour Department on Wednesday.
Their demand stated that they want outstanding and delayed UIF payments to be made.
The UIF was set up to come to workers aid during the financial crisis ushered in by the Covid-19 lockdown.
During the demonstration yesterday, the workers claimed that they had not received any form of payment from the Temporary Employer/Employee Relief Scheme (TERS).
Their placards stated "pay workers their money and stop stealing".
According to Numsa's Vuyo Lufele, some workers had not been paid for months.
"We represent poor communities who are going to bed hungry. Now we know that the money is here. We are here to say to the UIF: 'Not under our watch. You will pay that money back'."
A man from Mitchells Plain lamented that he has been waiting for four months for his money.
"We need to feed our families. There's less food, less bread on the tables, we cannot pay our bills… we are saying enough is enough. Stop stealing from the poor."
The union is demanding a meeting with UIF management.
It wants all outstanding payments from April to August be paid immediately.